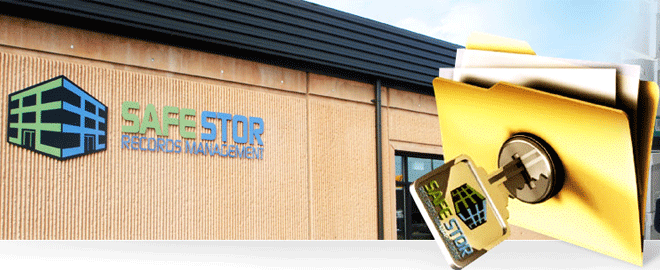 Secure Legal File Storage and Shredding
We will meet your specific file storage and shredding requirements with our efficient, cost-effective document management services.
Safe Stor understands the unique challenges that law firms face when it comes to document and information management. We simplify the administration of your information, and guarantee the security of your confidential documents. Our fast delivery ensures that you have the information you need when you need it.
Benefits of Safe Stor Storage Services
Reduce overhead cost
Create valuable office space
Eliminate on-site record/file liability
Ensure privacy and confidentiality of records/files
Eliminate wasted staff time searching for misplaced records/files
Benefits of Safe Stor Shredding Services
Flexible and convenient schedule to meet your needs
Routine pickup schedule
Continuous compliance with existing legislation and NAID certified
Certification program indicating dates of destruction for your records/files
Secure and confidential destruction of sensitive documents
Easy to use – simply place documents in the locked container for secure disposal
We will travel to your container locations to provide service
We provide a key for your locked container, allowing you to retrieve documents deposited in error
Contact us for a quote today!